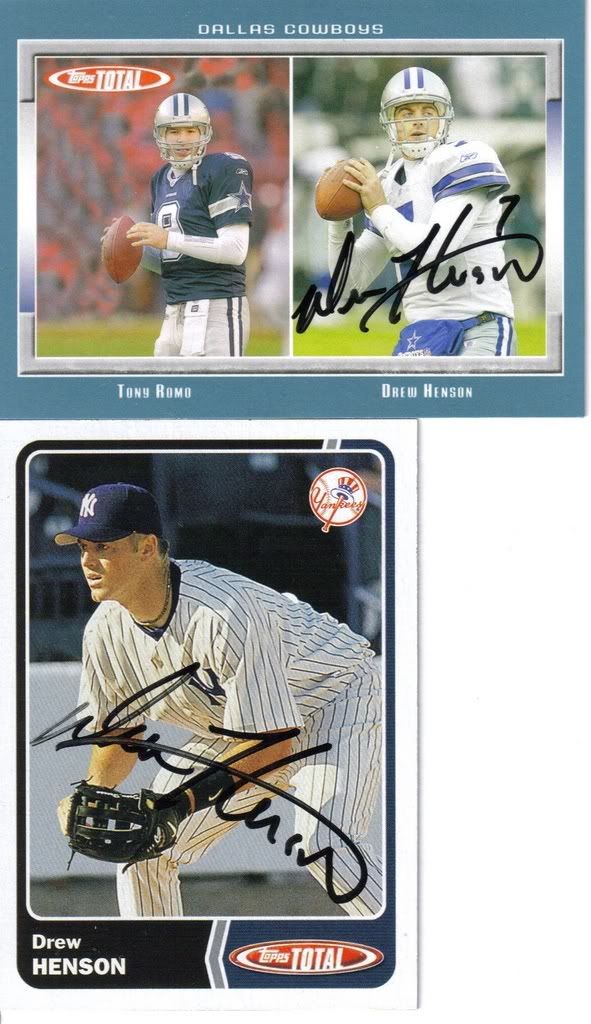 He left University of Michigan football early because he was going to be the next great 3rd baseman for the Yankees.
When that didn't work out, he was going to be the next great quarterback for the Dallas Cowboys.
After 7 games and 1 touchdown pass he was relegated to the practice squad.
He moved on to the Minnesota Vikings in the same practice squad role, then to the Detroit Lions, again as a practice squad QB.
He was "promoted" this season to 3rd string QB, but last week the worst team in the NFL signed a weak legged Daunte Culpepper off of the NFL scrap heap and today, Henson was released.
The Lions, later the same day, brought Henson back, to be....what else..., the practice squad QB.