Yanks/Sox ceremonial 1st pitch will come from the International Space Station!

From Yankees.com:
The New York Yankees announced today that NASA astronaut Dr. Garrett Reisman will throw out the ceremonial first pitch from the International Space Station prior to the Yankees' game
vs. the Boston Red Sox on Wednesday,
April 16.
It will be the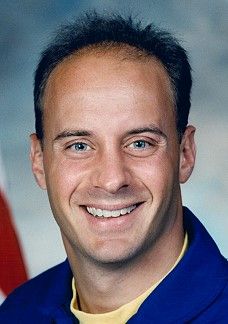 first-ever ceremonial first pitch
thrown from space in Yankee Stadium's history.
Reisman, 40, docked at the International Space Station on Wednesday, March 12,
carrying dirt from the Yankee Stadium pitcher's mound, a Yankees banner and a hat autographed by Yankees Principal Owner George M. Steinbrenner.


Dr. Reisman is a native of Parsippany, N.J., and a lifelong Yankees fan.
See the car in the background? It's my 2007 Mustang Premium GT/California Special and its FOR SALE.

4.6L 3V OHC V-8, Corsa Exaust, K & N Cold Air Pack, Sirius Radio, heated seats, Shaker 500 radio, 6 CD, LAMBO DOORS, 18" Wheels, Wheel Locks, MP3 port, Calif Emissions, Front Seat Side Air Bag, .3.31 Ratio Limited Slip Axle, Anti-Theft + More!

More pictures at:

http://s146.photobucket.com/albums/r245/ogmike1963/mustang/