Red Sox DH David Ortiz on the Joe Torre situation as reported by
SI
: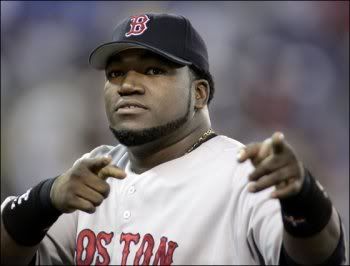 "Every organization is like a human body. It has a head that if you mess with it, it just goes down. Joe Torre is the head of that organization. He's one of the best managers in baseball. You've got to have a good head to keep the body together like that."



Ortiz credited Torre for helping the Yankees overcome a 21-29 start to make the playoffs as the AL wild-card team.


"Even if they got knocked out, you've got to give him credit for that. You've definitely got to give the man respect. If he doesn't go back to the Yankees, they're going to feel that next year somewhere. This guy knows what he's doing."