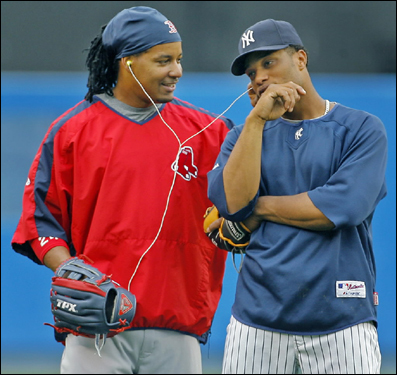 Robinson Cano and Damaso Marte will be examined by team doctors Saturday after rejoining New York following the World Baseball Classic.
Cano has tightness in the back of his right shoulder. He has felt it all spring training but didn't think it was serious.
Marte has tightness in the left side of his chest, which he thinks stems from weightlifting.
Cano and Marte played for the Dominican Republic team at the WBC.