From NY Daily News:
Tom Tresh, who burst onto the big-league scene in 1962 and won Rookie of the Year honors as a fill-in shortstop for the Yankees after Tony Kubek was called into military service, died Wednesday at his home in Venice, Fla., of a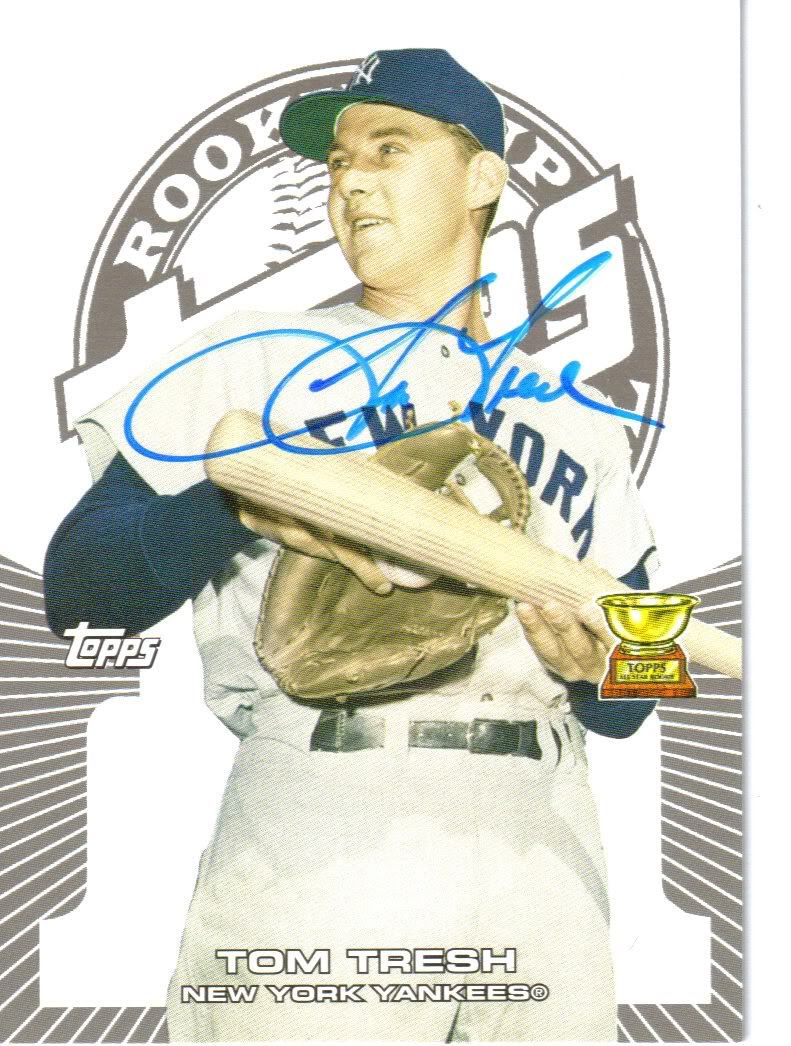 heart attack. He was 71.
"I got a call from his son, Greg (Wednesday) morning who told me Tommy had passed away at his home," said Johnny Blanchard, Tresh's Yankee teammate in the '60s. "He'd played golf the day before and complained about an ache in his back, but I guess he didn't think it was serious. He played a valuable role for those ballclubs of ours in the '60s and was just a terrific fellow. This is a sad day."