NEW YORK -- Yankees manager Joe Torre said there is nothing personal in his decision to let No. 2 catcher Kelly Stinnett catch veteran left-hander Randy Johnson for the time being.
And just as he was last year when backup John Flaherty caught most of Johnson's starts, No. 1 catcher Jorge Posada appeared visibly irritated that Stinnett's start was an issue.
"Don't get me wrong, I would like to be playing," Posada said, while sitting at his locker before Johnson and Stinnett took the field to play against the Kansas City Royals at Yankee Stadium on Thursday. "But I'll have a nice day off today.
"We are all here for one reason, and that's to support each other," Posada continued. "There's no problem between me and Randy. There's no problem with Kelly catching. I'm going to be ready w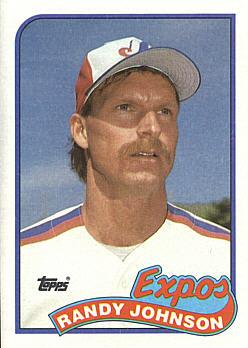 hen they tell me to be ready. I don't know why it's a question."
Torre said the present setup isn't etched in stone and wasn't about to label Stinnett as Johnson's "personal catcher."
"I want to avoid that, but it doesn't mean Stinnett is going to catch him every day," Torre said. "There is no issue here. I'm going to see if it's comfortable for both parties."